Theater: Let's Make Sure Their Time Is Up
By Wendy Caster
arttimesjournal January 1, 2018
Almost as far back as I can remember, people have been labeling various time periods as "The Year of the Woman." Each of these years succeeded in getting conversations started and speeches given, but progress remained slow.
Now the #MeToo movement has morphed into the #TimesUp movement, and once again, conversations have been started and speeches have been given. But, will real progress follow? It's important to remember that the sexual mistreatment of women in the arts is only one facet of sex-based discrimination. There is also being ignored, not being taken seriously, and not being given opportunities. It's an ingrown negative continuum when women lack power.
And it's disheartening to read that some Hollywood executives have decided to respond to #MeToo by not hiring women. They see this as a way to preclude ever being accused of sexual harassment. That is flat-out regress!
While you and I can't snap our fingers and end sexual harassment or create total equality for women in the arts (or anywhere), we can make a big difference. We don't have to wait for the rich and powerful and famous to change the world. We can change the world. And an important method to effect this change is to be a careful consumer, whether of theater, movies, or anything else.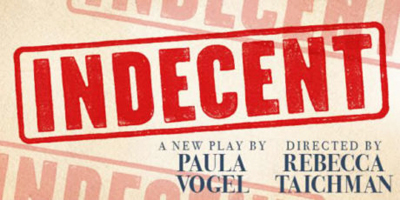 For example, as a theater reviewer I receive dozens of press invitations each week. There's never enough time, and choices have to be made. I decide what to review based on various criteria: writers-directors-performers I like, interesting topics, fitting into my schedule, and so on. And one of the most important criteria is number of women involved in the production. This doesn't mean that I would never see a completely man-made show, nor that I would always see a women-only show. But I am aware that, as a reviewer, I provide free publicity and support for the shows I review (particularly the ones I review favorably, of course), and I use my little bit of power carefully.
I'm also careful with my financial power when I pay to see shows. We can all help women achieve equity in theater by paying to see the shows that they write, direct, and act in.
This is not limited to shows, of course. Many people I know made sure to go to the movies to see Lady Bird so that writer-director Greta Gerwig would get both the money and the status that accrue to films that do well in theaters. Similarly, when I buy books, I mostly buy ones by living female writers so that they get the numbers and the cash. (Speaking out with our money and our time is also a way to support LGBTIQ artists and artists of color.)
Which brings us back to #MeToo and #TimesUp. Women with power are less vulnerable to predators in the arts (and elsewhere). Little by little, we can help women gain that power by using our own to support them and their work.
CAPTIONS
The Children's Hour was written by Lillian Hellman; it was one of the rare plays by a woman playwright to be performed on Broadway in the 1930s. (The numbers have improved over the years, but not enough.) In 2011, The Children's Hour was revived in London starring Keira Knightley and Elisabeth Moss.
Indecent was written by Paula Vogel and directed by Rebecca Taichman, who won the Tony for Best Director of a Play in 2017. It examines the reception of a play that included a lesbian love story from Warsaw in 1907 to New York in the 1920s to German-occupied Poland in the 1940s.
Fun Home, which ran on Broadway from March 2015 to September 2016, was written by Lisa Kron (book and lyrics) and Jeanine Tesori (music), who both won Tony Awards for their work. It was the first show written totally by women to win the Best Musical Tony. The show was based on the graphic memoir by Alison Bechdel.
( Wendy Caster is an award-winning writer living in New York City. Her reviews appear regularly on the blog Show Showdown. Her short plays You Look Just Like Him and The Morning After were performed as part of Estrogenius festivals. Her published works include short stories, essays, and one book. )