Theater: My 2 cents, Musicals for a Penny ~ Cross That River
By Jacquie Wolf
arttimesjournal February 14, 2018
I begin my critical journey with the whole 2 cents but you should be made aware that Musical Theater must achieve fantastical heights to get more than a penny from me!
A final pleasant surprise for 2017, I enjoyed a musical! Cross That River concluded it's opening run at the 59E59th Theater* on the last weekend of December. At the suggestion of a friend, I had the pleasure to be part of the audience. Music written by Allan Harris and Book by Pat & Allan Harris soundly brings to life the story of Blue, a man born into Slavery but who made his way into the West and the way of the Cowboy.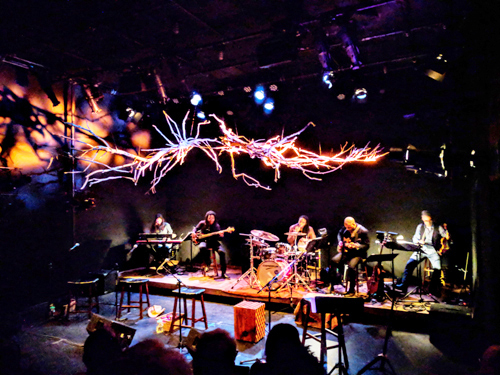 The musicians line the back of the stage and the actors are seated in the front. Harris flanks the 3 other actors sitting on a stool, guitar in hand, the perfect storytelling Cowboy. Old Blue stitches the stories together through his memories both spoken and sung and with the use of 3 very talented actors who embody various characters from the story. Young Blue tells his story of his early life as a slave on a Louisiana Plantation with Mama Lila, his surrogate mother after he was separated from his birth mother. He has a "desirable" position in the stables as a blacksmith due to his keen ability with horses. Circumstances (understatement of the year!) set Blue on a course to create his own destiny and opportunity.
We follow Blue's exodus from Louisiana through his ascent from ranch hand to cattle driving trail boss to land owning rancher. An assortment of characters are portrayed by the 3 actors – with Jeffery Lewis playing younger versions of Blue. Maya Azucena exudes her characters and Carolyn Leonhart solidly fills in various roles. Each of the actors also have fine, very fine, singing voices,
Blue suffers some travails and travesties and triumphs as do the other characters whose stories are intertwined with Blue's. We are introduced to a Wild West that we have not been taught about but which certainly existed. The stories of several pioneers of color are told through Blue's adventures and experiences. The Cattle Drive cook's story has one of the more memorable songs, "Muleskinner". I can still feel the depth of sorrow in the tale.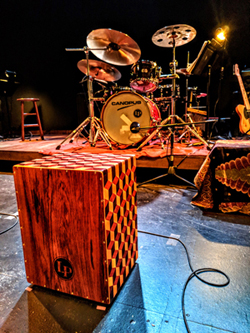 Harris weaves some phenomenal jazzy, bluesy, rock melodies with lyrics that further the story with aplomb. And he doesn't do it alone! At least half of the upstage is commandeered by 5 supremely talented musicians. The music director/drummer was one of few percussionists I have heard who has mastered their craft. A percussionist's contribution can be so much more than rhythm and Shirazette Tinnin delivered. In the middle of the first act she came downstage to play a box drum and we were both surprised and mesmerized by the seamless inclusion of a spotlight on a musician into the storyline. For me the words tight and tasty are the epitome of good musicianship and those words were tumbling through my head throughout the show as I felt lucky to bear witness.
Historians estimate that 1 in 4 cowboys was Black. Surprising, of course, because we have not been subject to accurate representations of race and gender in most of our entertainment and too many of us accept entertainment as reality. We are a nation of diversity, but we manage to dismiss huge parts of our society in favor of the washed-out versions of film and theater. This show has all the merits to stand on its own as a fine story and musical; it is a bonus that it can also address our color-blind version of American History.
For my 2 cents this show has not ended but is just beginning. The writing, acting, and music are all stellar. I am hopeful that we will see this show again as its audience and support grow! Cross That River is a slice of our history and a timely reminder of it as well.


*59E59 Theater is a Midtown Manhattan Theater offering 3 stages of Off and Off Off Broadway shows from emerging artists. Learn more at www.59e59.org